OSM Aviation
DRONE OPERATOR
OSM Aviation firmly believes that the future of flight is electric and zero-emission. Some of the potential benefits of UAM and drones are an increase in e-mobility connected with a reduction of pollution from fossil-fuel emissions, as well as a reduction in travel times by avoiding congestion.
UAM AND DRONE SERVICES
As the market demand for UAM and Drone services increases, OSM Aviation is prepared to engage with private and public organizations to provide solutions for the operational- and technical challenges associated with the predicted growth.
OPERATIONAL EXCELLENCE
Combining our operational excellence with our training experience and comprehensive understanding of regulatory, training, and maintenance requirements will enable OSM Aviation to be at the leading edge of the exciting developments we are about to see in the Drone and UAM sector.
On the Leading Edge
OSM Aviation is a company with experience and expertise in the vast range of aviation domains, and we are the driving force of harmonizing operational and technical issues like airspace solutions, regulations, training, and maintenance requirements, and infrastructure and technology development to create a sustainable and robust operational concept for unmanned aviation integrated with manned aviation.

Drones and Unmanned Aerial Vehicles present massive opportunities – and we see ourselves on the leading edge in this domain through the professionalization and commercialization of drones and the education of pilots. We offer both tailored training and certified operators.

Contact us to learn more about how we can assist your business in the unmanned world.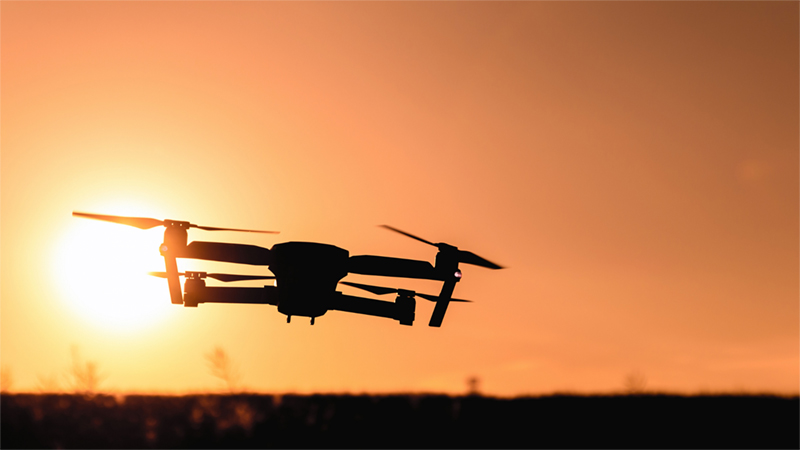 Drone Operator Course
Right now you can become a professional Drone Operator at OSM Aviation Academy. The course will provide you with the necessary knowledge and skills to operate as a commercial drone pilot VLOS within the R02/R03 category.